Industry voice: Lambeth council has improved its online benefits services with a new self-service citizen portal giving residents the ability to easily find information and interact with the council in real-time while at home or on the move
Councils across the country are turning to digital innovations to find new and smarter ways to meet customer needs, improve services and make vital financial savings.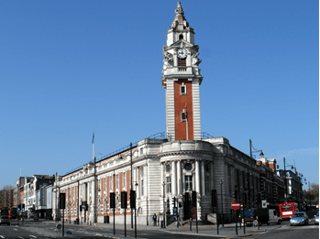 For Lambeth council this wasn't a new idea. It had been one of the first councils to provide online services and eforms but these were now outdated, were not fully integrated with the back-office system and were difficult to make changes to.
It was time to change. Working with IEG4, the council has taken back control of its online claims and created new intelligent housing and council tax benefit e-claim forms that integrate deeply into back office systems and document imaging services.
To this end, Lambeth will shortly go live with IEG4's OneVu – a self-service citizen portal which enables residents to, amongst other things, track progress to help eliminate chase up calls from customers as well as query housing benefit and council tax benefit status, start new claims or let the council know about a change in circumstances, track payments and upload supporting documents at a time to suit them. It also provides intelligent back ground workflow and a future platform for RPA.
Tim Hillman-Brown, head of the council's revenue and benefits service, explains: "Our old system was clunky and out-of-date. We were quite clear that we wanted to achieve a better customer experience for our residents and to take it a step further to enable them to specifically self-serve."
A key driver of the project, Hillman-Brown adds, was to drive down the numbers of telephone calls to the council and visits to the customer centre by creating a high quality digital first service: "This is a digital first policy and has been designed so that customers should find it easy and simple to use. But, for those who can't use the online service there will be direct help and access to staff. Our key aim is to free up staff time with the switch to digital and enable them to better support those people who need the most help."
The new system also automates mundane administration processes that staff currently do, integrating seamlessly with the back office with its intelligent workflow. At the moment the equivalent of one FTE is used to move casework around the process – this burden of repetitive tasks and re-keying of data can be completely removed, freeing up staff to focus on more exciting and challenging work.
"We can make better use of people and resources which will lead to better job satisfaction and morale. It gives staff the opportunity to really get under the skin of complex cases and really help those who need it.
"Claimants already like the new housing benefit claim form describing it as 'intuitive and user-friendly' – and we have had a noticeable drop in both people not turning up to appointments or grumbling about the length of time it takes to fill in the claim form."
The council started its work with IEG4 in its design of local welfare fund eforms - which was done at short notice and on budget. "They understood our needs, were very knowledgeable and helped us to get it right," says Hillman-Brown. "It was a great achievement and would not have been possible without them. In our view, IEG4 complements our overall ambition to maximise the potential of evolving technologies to continually improve the way we deliver services to our residents."
If you'd like to find out how IEG4 can help to improve and deliver your digital transformation needs, we are running a rolling programme of webinars. Visit our events page to discover more: https://www.ieg4.com/events
Originally published on UKAuthority.com